Our Upcoming Event:
Jenny Fund 3rd Annual Fun'Raiser
Saturday, December 7th, 2019 - 6pm - 10pm - Holiday Inn, Nashua, NH
Jenny Fund Team,
We're getting ready for round 3 of our annual Fun'Raiser! The event this year is especially exciting as we're right on track to reach our fundraising goal of $70,000, doubling last year's totals! With such growth in our support network, we're anticipating an even bigger turnout at this year's Fun'Raiser than in previous years, so please purchase your tickets and sponsorships early to reserve your spot at the event. Also check out our current list of sponsors (see below), which we'll update periodically as the event approaches. Thank you everyone, and see you December 7th at the Holiday Inn in Nashua, NH for some fun for all ages!
Sponsors of the Jenny Fund 3rd Annual Fun'Raiser
PLATINUM SPONSOR
Main St. Wealth Management
Gold Sponsors
RBC Wealth Management

Luk's Bar & Grill

A.G. Landscaping
Partnership Sponsors
Forcier Contracting

Lynch Landscaping

Tamposi Foundation

Triangle Credit Union

Etchstone Properties
Event Program Sponsors
Newport Construction

Crown Hill Construction

Herv Riel / Carol Larouche
cocktail hour sponsors
The R.J. Finlay Foundation

The Farrar Family
Team Sponsors
CGI Benefits Group

Alexander S. Buchanan, PLLC

Libby Ferreira

Maynard & Lesieur Inc.

TF Moran

Jack Dvareckas
Jenny's Vision becoming reality.
We're celebrating a very successful 2019! Here's a look back at what we accomplished this year:
Donated $35,000 to Dr. Curry's Translational Brain Tumor Immunology Lab at MGH

Hosted 1st Annual Jenny Fund Golf Tournament, raising over $36,000 (click here for team pictures)

Hosted 2nd Annual Jenny Fund / PAL / Boys & Girls Club Basketball Camp

Acknowledged in two research papers contributing to large gains in treatment opportunities

Received $1,000 grant from Conway Arena to purchase basketballs for 2020 basketball clinic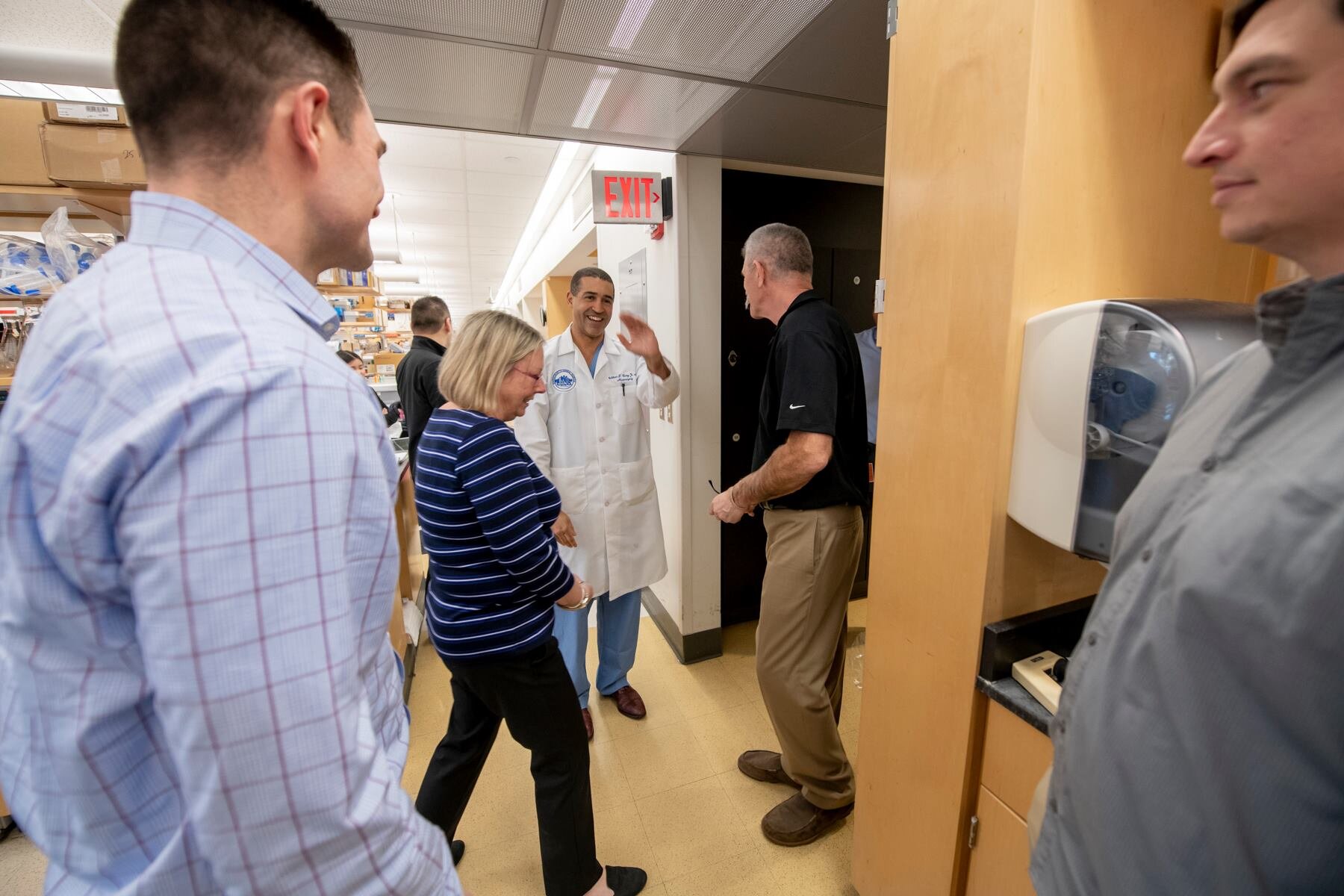 The Jenny Fund was created to carry on the vision of Jen Gureckis - a daughter, granddaughter, sister, niece, cousin, aunt, teammate, and best friend.
Jen faced cancer with an unshakable courage and unmatched strength. Her radiant smile never revealed the weight of the 6 year battle against cancer. She was focused on contributing all she could to finding a cure to brain cancer and selflessly supporting those closest to her.
The Jenny Fund will provide support to the Mass General Hospital Translational Brain Tumor Research Laboratory, led by her Surgeon, Dr. William Curry. Also, basketball and helping children were driving passions of Jen's. The Jenny Fund will combine these passions to support youth basketball and mentorship programs.
#Head Up. Heart Strong.
Until there's a Cure…